About me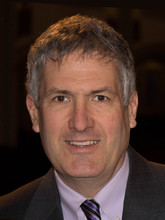 I am a life-long spiritual seeker who has studied the great spiritual traditions for many years. I bring my experience with sacred rituals and practices from around the world to my services as a wedding minister. I am comfortable among Christian mystics, new age seekers, Buddhist monks, and people who feel spiritual but not religious. I believe that the Ultimate Reality cannot be captured in words, no matter how beautiful. And so while I use beautiful words and symbols in my weddings and ceremonies, I also recognize that they only point at the underlying Mystery that is beyond us to fully grasp. Ritual is a great way to experience this Great Mystery of Life beyond words and I am honored to lead weddings and other sacred ceremonies which open us up to direct experiences of the Love that unites us.
Education and Ordination
I earned a BS in Biology from Dickinson College in 1983 and a PhD in biological chemistry from the University of Michigan in 1990. I studied at the Institute for Spiritual Leadership in Chicago and received a Certificate in Spiritual Direction in 2005. I am currently studying to be a teacher in the Trillium Awakening path to embodied awakening.
I am ordained by both the Church of Seven Planes and the Universal Life Church. I live in Chicago, Illinois, with my wife of 16 years, Claire, two blocks from Lake Michigan.
Contact me today to schedule a no-obligations meeting!