About me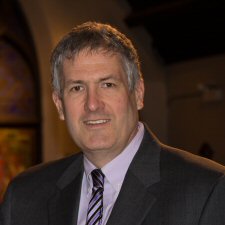 I am a life-long spiritual seeker who's studied the great spiritual traditions for many years. My experience with sacred rituals and practices from around the world informs my services as a wedding minister. I love meeting new couples and working with them to create the perfect ceremony for them, no matter their religious orientation. From my perspective, Ultimate Reality cannot be captured in words, no matter how beautiful. And so while I use beautiful words and symbols in my weddings and ceremonies, I also recognize that they point at an underlying Mystery that is beyond us to fully grasp. Ritual is a great way to experience this Great Mystery of Life beyond words. I am honored to lead weddings and other sacred ceremonies which open us up to direct experiences of the Love that unites us.
Education
I received a BS in Biology from Dickinson College and a PhD in biological chemistry from the University of Michigan. Over the course of my career, I have worked as a research biochemist, professor, and coach to faculty. I have studied at the Chicago Theological Seminary, One Spirit Seminary in New York, and the Institute for Spiritual Leadership (ISL) in Chicago. I received a Certificate in Spiritual Direction from the ISL in 2005. I am currently studying to be a teacher in the Trillium Awakening path to embodied awakening.
I live in Chicago, Illinois, with my wife of 20 years, Claire, two blocks from Lake Michigan.
I hope you will contact me today to schedule a no-obligations meeting to discuss your wedding plans! Couples counseling can be part of your wedding preparation. Ask me about a package including pre-marriage counseling.